---
Homerun Derby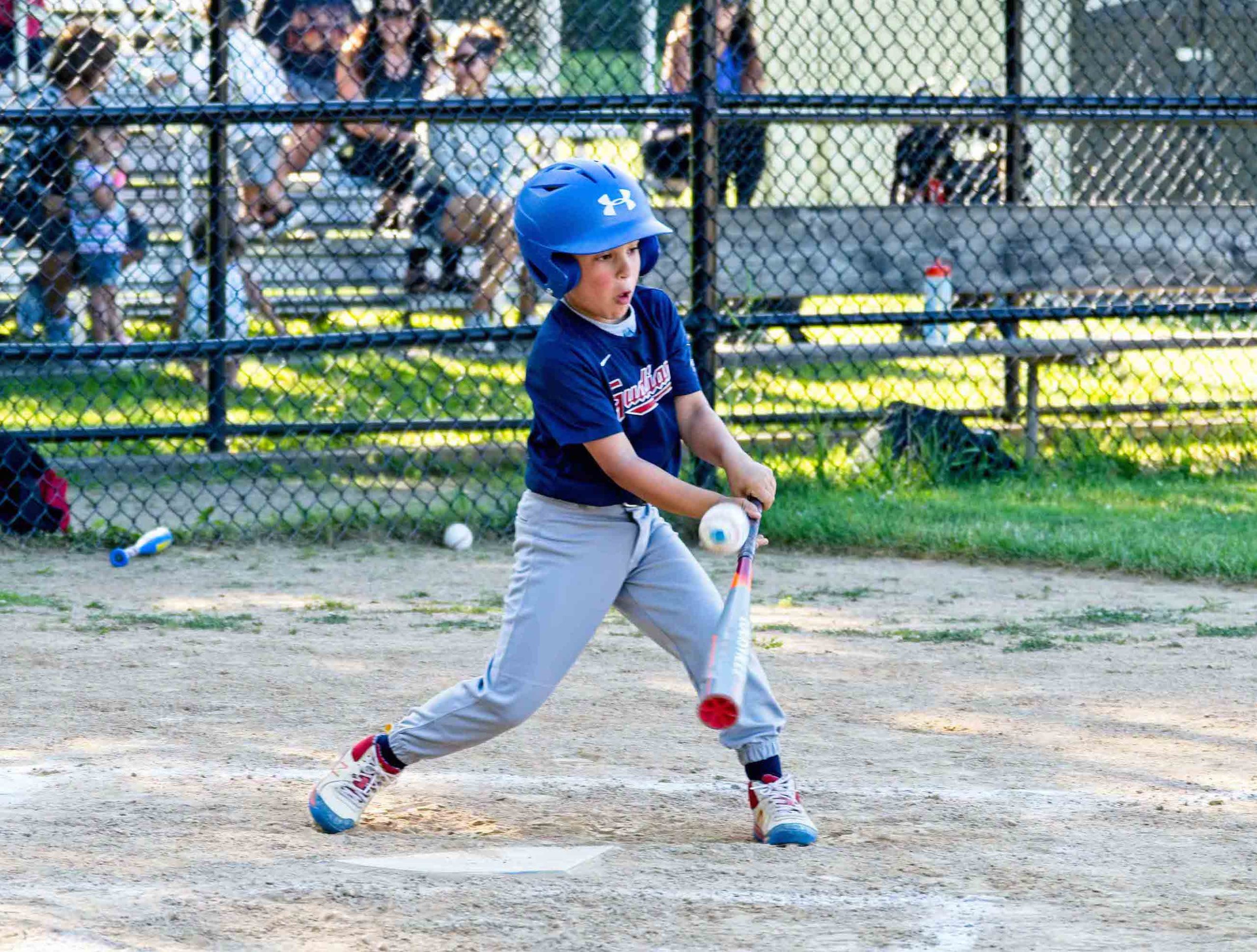 Join us for our first Homerun Derby to raise money for the renovation of the Larry Fink Park baseball field! The event will take place on Friday, June 30 at 5-8:30pm at Danny Cunniff Park (Field 1 & 2).
We encourage all Highland Park baseball families (players and their moms and dads) to participate in this exciting Homerun Derby! Get a chance to step up to the plate and swing as hard as you can! All families must raise a minimum of $100 to participate, with an overall goal of $300 or more in donations. The family that raises the most will receive a prize. Proceeds will go towards the Larry Fink Park Baseball Field Renovation Project.
Homerun Derby Rules
3 Divisions of competition – Players, Moms, Dads
Players will get 10 swings to hit off a tee
The last swing is the bonus hit – where the ball lands make it worth double points
Players get 10pts for just making contact
Players get 15pts if a ball lands over halfway in the air
Players get 20pts for warning track or hitting fence
Players get 25pts per homerun
Most points a player can earn 275pts
Top point earner in each division gets a trophy.
Tie-breaker points:
Awards & Prizes
$100 Raised through Pledges and Donations

Round of golf at Sunset Valley Golf Club

$100 gift card (local restaurants)
One (1) free session of Hitting League ($175 value)

Swag Highland Park Giants Hat

$300 Raised through Pledges and Donations

Anthony Rizzo autographed bat

Anthony Rizzo autographed jersey

Five (5) Private Lessons ($275 value)

$500 Raised through Pledges and Donations

Five (5) Group Lessons (Group is 2 players max) ($400 value)
Group of 4 Cubs tickets
Group of 4 Sox tickets
About the Larry Fink Baseball Field Renovation Project
Adding a turf infield reduces maintenance, improves the condition of the field, and increases near-yearlong playability.
Making the field accessible to all age groups improves upon the fields current field size limitations. By adding turf and making this a multi age field greatly improves our playability and makes our field competitive with our North Shore neighbors.
These renovations are part of a larger vision to create a proactive funding model connecting community members to outdoor activities and nature for the long-term through beautification and essential services. Your donations help ensure our world-class fields provide Highland Park and the surrounding communities with quality outdoor activities for years to come.
The estimated cost for the project is $1 million. Our goal is to raise $500,000 dollars to fund 50% of the renovation. The remaining 50% will be funded by the Park District of Highland Park. Currently, we have raised $360,000 from private donations.
The field is set for construction in Spring 2024 and to open in Summer 2024.