---
Fink Park Field Project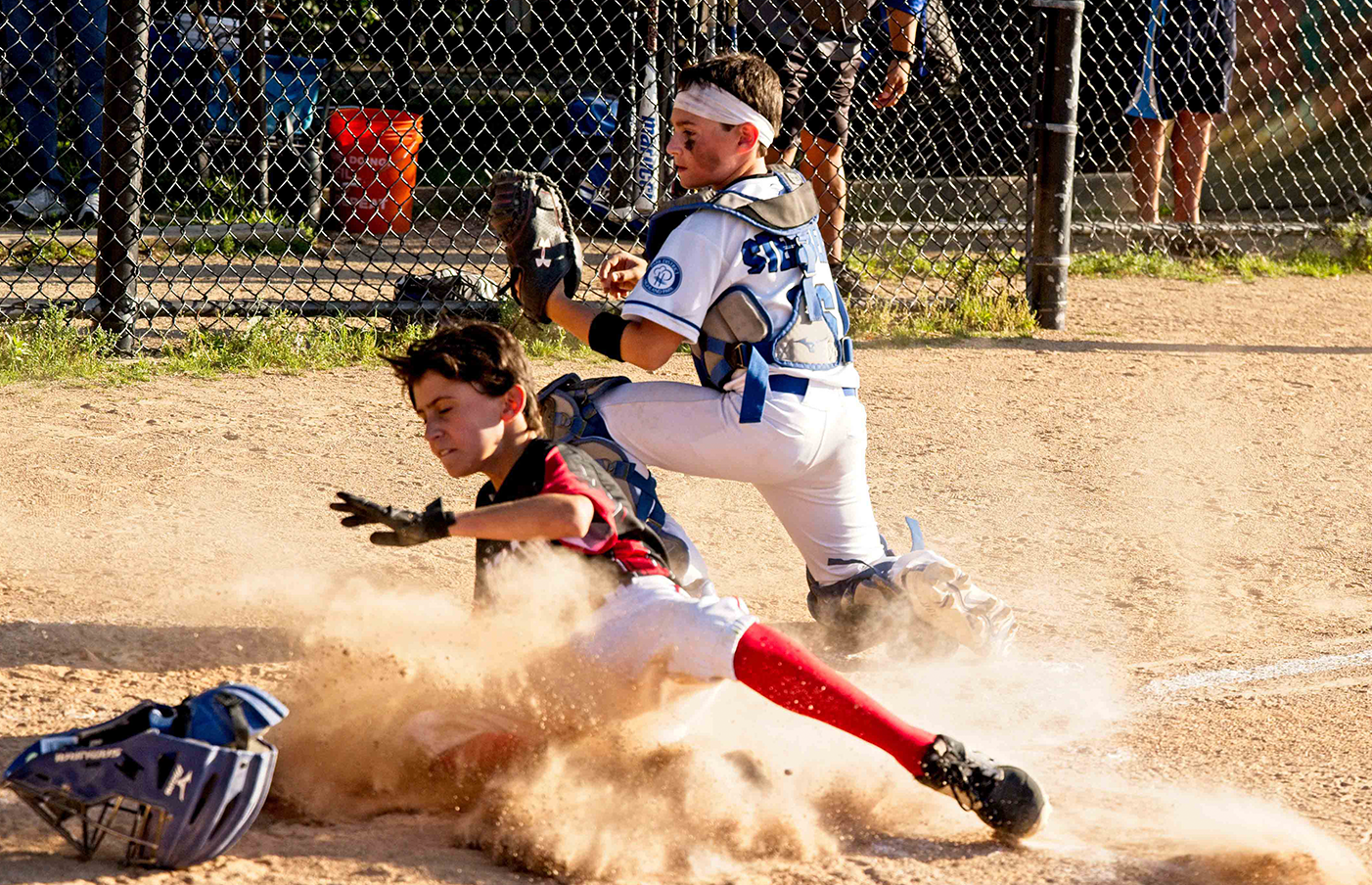 STRANGERS MEET IN PARKS & LEAVE AS LIFE-LONG FRIENDS
Our parks make Highland Park a desirable place to live, work, play and visit. Highland Park's athletic fields and robust programs attract families to the Park District's Athletics and the community.
Only four of our ten parks support our community athletic programs: Danny Cunniff, West Ridge Park, Sunset Woods Park, and Larry Fink Memorial Park. Overusing these parks negatively impacts turf conditions and contributes to increasingly poor drainage. All these parks, compared to those in surrounding communities, are outdated, costly to maintain, and frequently flood, shortening the baseball and soccer seasons.
Sadly, budgeted athletic field maintenance does not cover the upgrades necessary to make our parks viable and competitive with our North Shore neighbors.
The Plan: A New Synthetic Turf Field at Fink Park
The new synthetic turf infield at Larry Fink Park will significantly improve playability & recovery time after storms and add flexibility to serve multiple age groups. The new field will make Highland Park competitive with our North Shore neighbors.
These renovations are part of a larger vision to create a proactive funding model connecting community members to outdoor activities and nature for the long term through beautification and essential services. Your donations help ensure our world-class fields provide Highland Park and the surrounding communities with quality outdoor activities for years to come.
The field is set for construction in Spring 2024, with an estimated opening in Summer 2024. The estimated cost for the project is $1 million.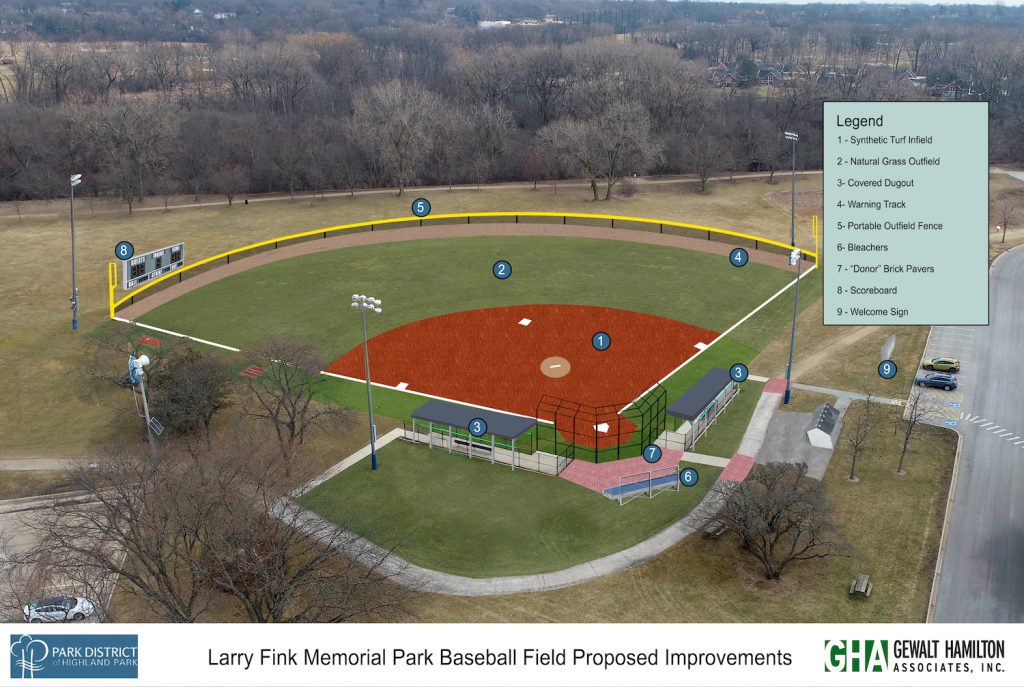 Fundraising: A Community-Driven Effort
A group of concerned community members formed the Giants Athletic Boosters, a committee of the Parks Foundation of Highland Park. Booster members are building awareness regarding the value of Athletic Field updates and leading the charge to raise funds for the new synthetic turf field at Larry Fink Park.
Funding for the project includes:
$500,000 from the Giants Athletic Boosters
$500,000 from the Park District's capital fund
With generous donations from the community, we have raised $390,000!
Why this Project is Important
The Park District has a long history of providing superior, well-rounded athletic programs, which is unique among our North Shore neighbors.
Hundreds of hours of play are lost due to flooded fields. In 2017, the Park District and our players lost 164 hours of play — $8,500 in refunds were given back to participants.
We have one of the oldest park districts in Illinois.
We formed one of the first baseball teams in the area in 1876 with the Highland Park Highlanders.
Our athletic program is one of the few leagues on the North Shore managed by a park district coach and staff member, as opposed to seasonal volunteers.
We only need to raise $110,000 to reach our goal. Donate today and help us take this project all the way home!
Donate Today and Help Us Reach Our Goal!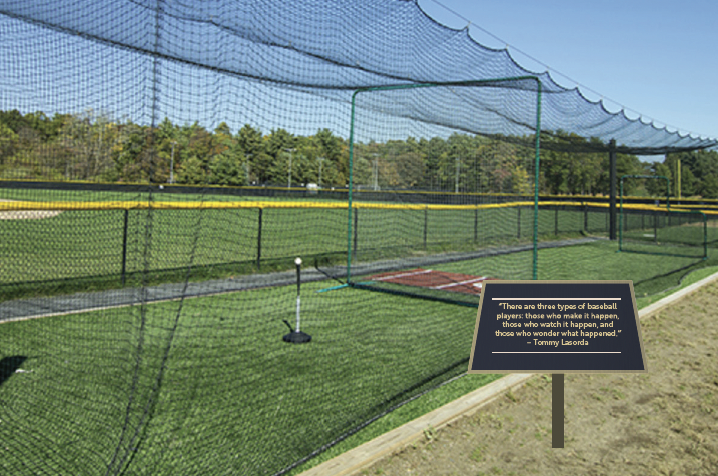 $50,000 Donation (one available)
Your personal message as the batter cage donor is displayed on a plaque next to the cage.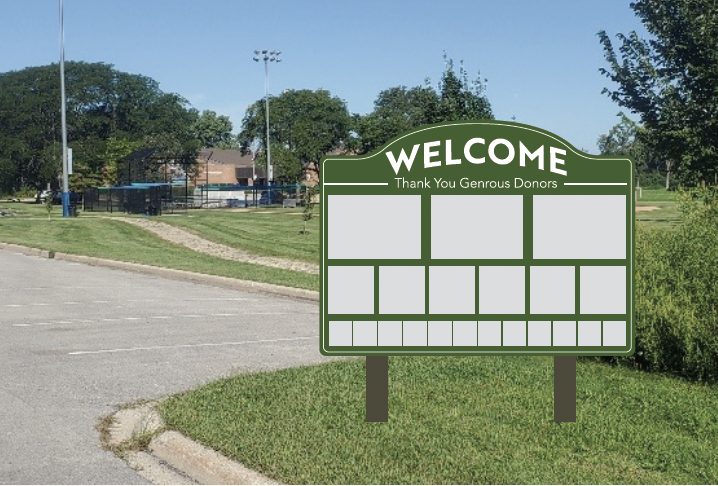 $5,000 – $20,000 Donations
Your name will be included on the Welcome sign at the first point of entry for patrons at Fink Field.
Most Prominent (Three Available): $20,000
Second Most Prominent (Six Available): $10,000
Third Most Prominent: (Twelve Available) $5,000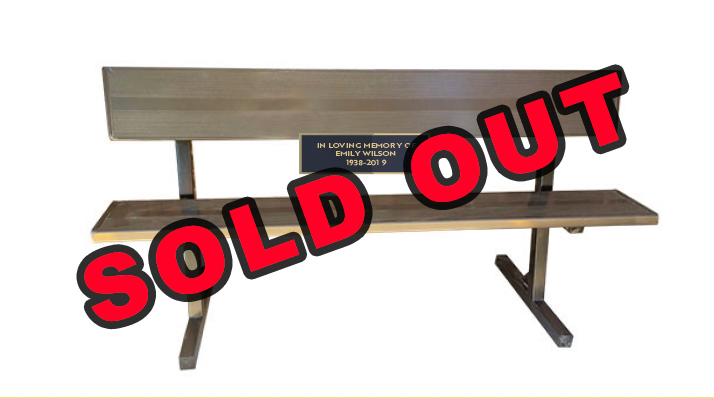 $3,000 Donation (SOLD OUT)
Your personal message will be included on the dugout benches.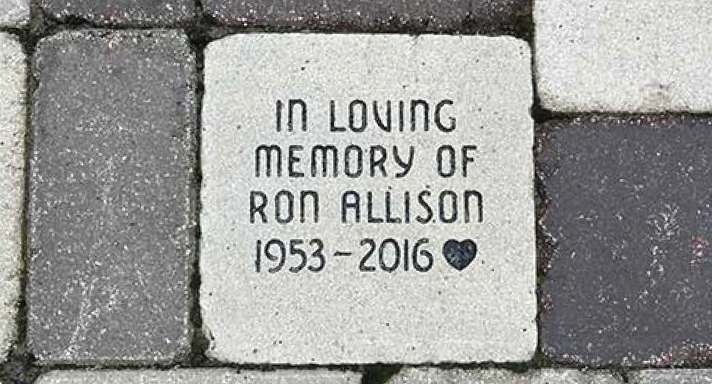 $500 – $3,500 Donations
Your personal message will be engraved on a paver for display in a prominent position on the walkway in front of the bleachers.
4" x 8" paver: $500
8" x 8" paver: $1,500
8" x 16" paver: $2,500
16" x16" paver: $3,500
Frequently Asked Questions
Don't My Taxes Pay for Projects Like This?
Taxes provide approximately 50% of the Park District's annual operating budget of more than $20 million. The balance of the income is derived from user fees, rentals, external fundraising, major gifts from donors like you, and endowments for special projects to support our programming and facility updates. Most importantly, donations help prevent unnecessary tax increases.
How large is the planned field turf at Fink Baseball Field?
The renovation of Fink Baseball Field is planned to have approximately ½ of an acre of synthetic field turf. (Comparatively, Lake Forest has approximately 10 acres planned.)
Will using synthetic field turf so close to the water create a risk of polluting the river?
No. The planned project drainage system will not drain directly to the river but into the naturalized area beyond, what will be, the right-field foul line. Our design may also include expanding the naturalized area and enhancing the plantings to manage any additional stormwater. Plans include a field infill aggregate to be olive-core, a natural/ biodegradable product by Field Turf that uses ground olive pits as the granules. The infill is typically the most "mobile" synthetic turf component, as the granules occasionally get cast from play. If any product leaves the field, it will be this natural/biodegradable aggregate that does not contain anything synthetic.
Synthetic turf has approximately a ten-year lifespan. Will the used turf be re-purposed or recycled after it has met its useful life?
Synthetic turf cannot be completely recycled. The current opportunity is to remove the previously used turf and re-process it into the new turf's fibers which will then be installed. There is also an opportunity to reuse synthetic turf in outdoor batting cages and indoor training areas, which the park district will consider upon the useful life of the turf being met.
What turf are you proposing, and does the turf manufacturer offer a warranty? How often does the turf need replacing?
Most turf manufacturers offer a multi-year warranty on fields. On average, the synthetic turf will have to be replaced about every ten years.
Is synthetic turf more economical?
| Costs of Turf Field Construction | Artificial Turf Field | Natural Grass |
| --- | --- | --- |
| Estimated Construction Costs | $700,000 – $1,700,000 | $400,000 – $820,000 |
| Maintenance Costs | $6,000 – $10,000 x 10 years = $60,000 – $100,000 | $18,000 – $44,000 |
| Utilization Time/Year | 2,800 hrs x 10 years = 28,000 hrs. | 800 hrs. x 10 years = 8,000 hrs. |
| Cost per hour of use | $27-57 | $52-108 |
• This table compares sample costs for a turf field and a natural grass field, including the annual maintenance and upkeep costs. The last line breaks everything down to costs per one playing hour.
• These calculations assume a pitch size of 320 ft x 200 ft, backfill with sand and an EPDM infill granule, ancillary construction costs and taxes.
• Other sports field equipment such as floodlights, a barrier system or sports equipment are not included.